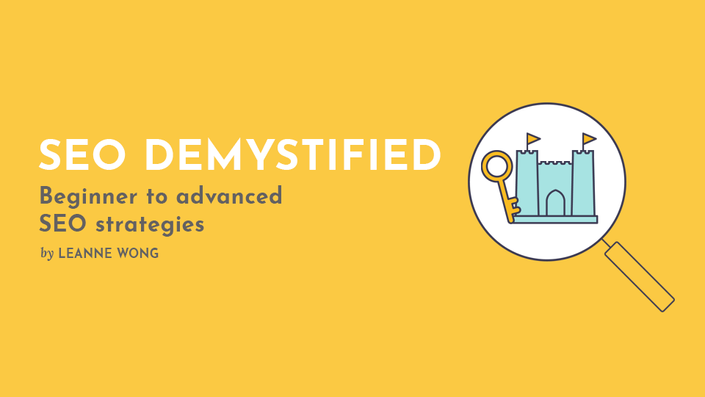 SEO Demystified
From beginner to advanced SEO strategies to rank on the first page of Google.
Enroll in Course
What if you could nail your first keyword ranking on Google, drive tons of targeted leads and traffic to your site and grow your blog like crazy?
Here's the thing: You can.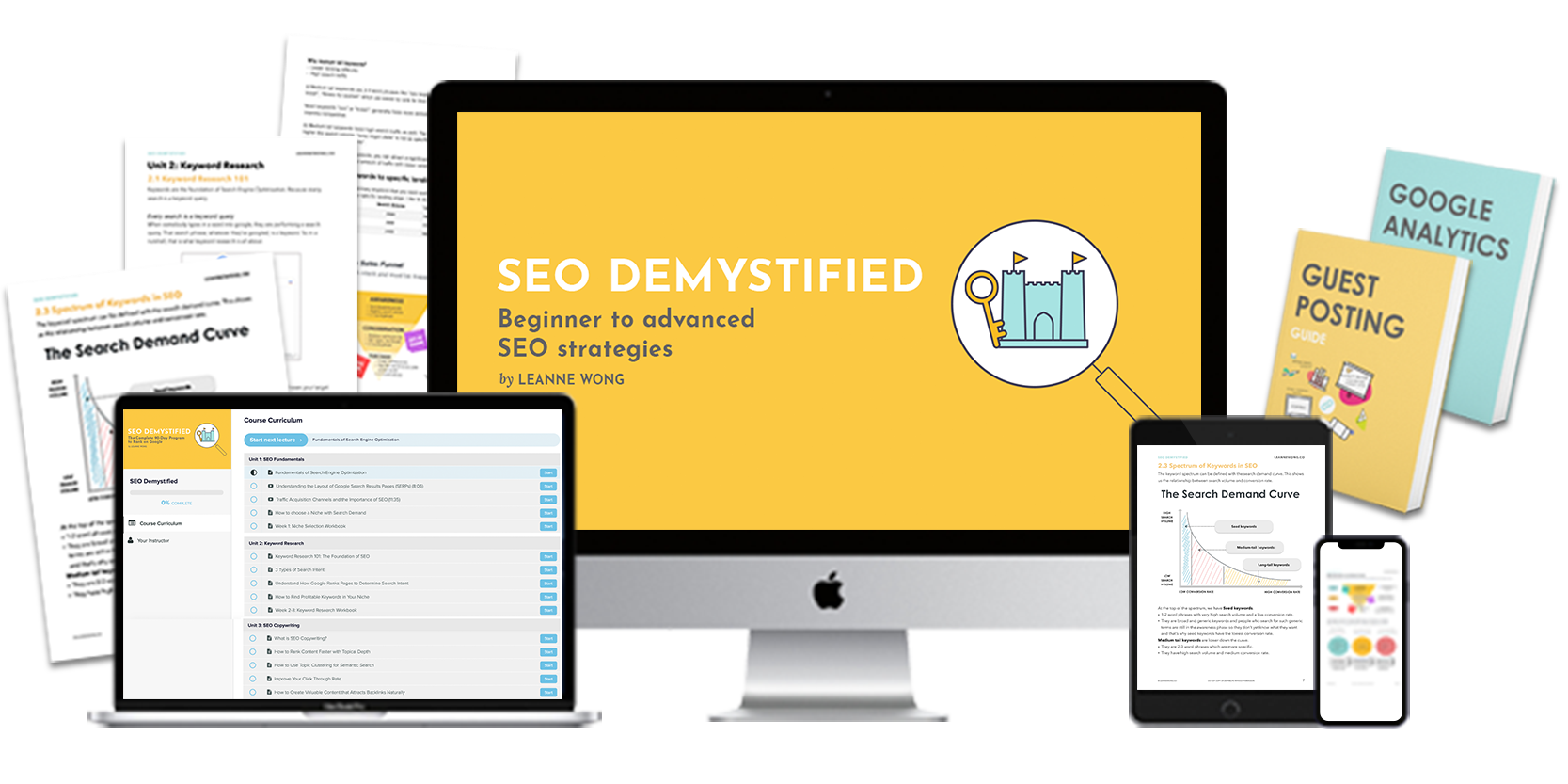 Does any of this sound familiar?
Unsure of which SEO technique to focus on. Keyword research, metadata, content optimization, page speed optimization, UX, wait - what? User experience factors? Heck, you just don't know what to optimize anymore.
Frustrated by all the conflicting information. You're sick of hearing the same advice over, and over again: 'create great content', 'find the long-tail'. You want something that brings tangible results for your blog and business.
Scrambling around the interwebs to find a useful SEO guide to improve your blog traffic. You finally hit jackpot and find an article filled with tips and tricks - and you spend all night executing.
The result: Nada. Nothing.

Don't worry, we've all been there.
SEO doesn't have to be so hard, it really doesn't.
If you've been blogging or running an online business, then you know that SEO can transform your business by bringing hundreds of targeted leads to your site everyday, for free.
And you'd also know how frustrating it can be to get your page ranking on Google after months of trying many 'best of' tactics scattered on the Internet.
Perhaps you've found a seemingly miraculous SEO agency or freelancer to outsource this work to. But the results have been disappointing.
The good news is: You can learn this on your own, and score a huge win on search results.
All you need is a system – a strategic process of effective techniques that build on each other.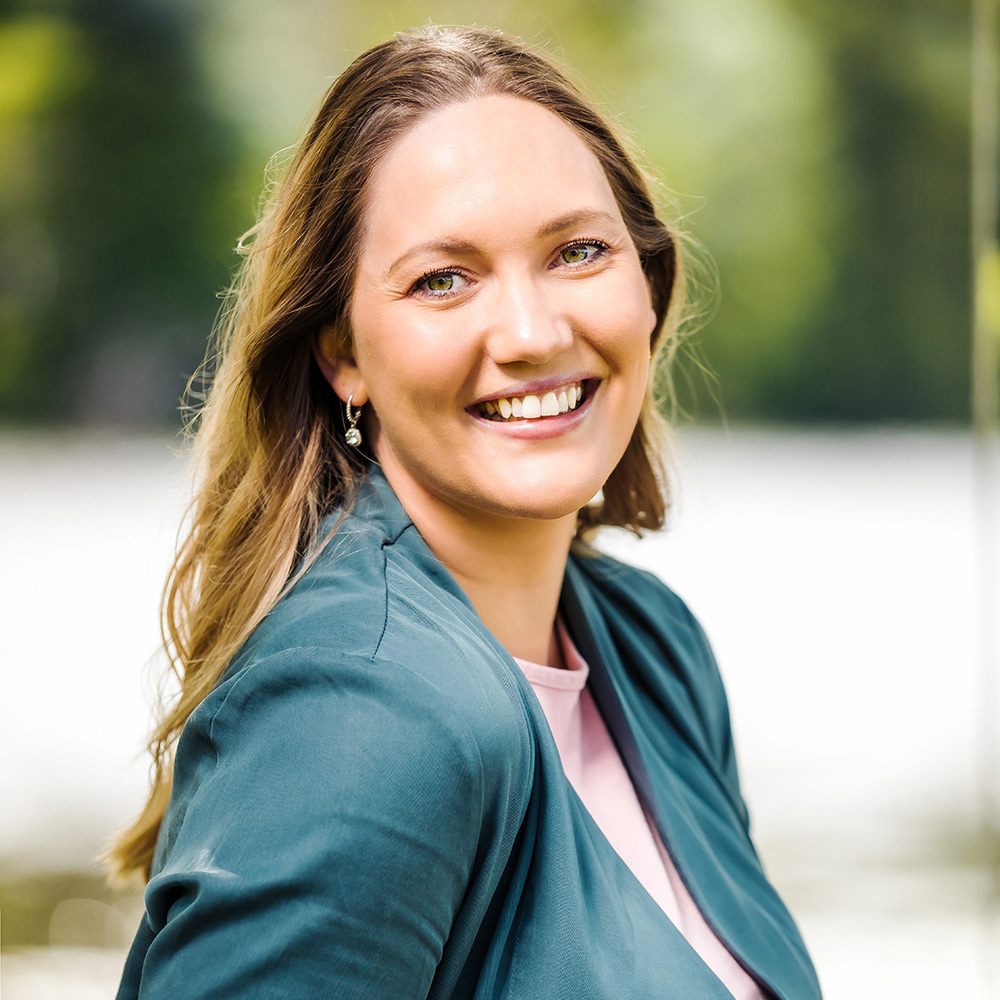 "When a client used to mention SEO I would shiver. Truthfully, I was afraid for the unknown... This complicated, technical thing that I just couldn't wrap my head around. But Leanne changed my view completely! I now get so excited to dive into my own SEO and SEO for my clients. Her courses are very structured and give a WEALTH of knowledge, but all in a very easy to understand language. Trust me, you won't be bored or you won't loose track - it feels like Leanne is right there with you, holding your hand and guiding you through SEO land. Thank you so much for offering these amazing, accessible courses. The value of these courses are incredible and you won't be disappointed! You'll find me blogging away now so I can navigate this incredible way to reach people organically."
- Siri Buskes, Founder, Siri the Agency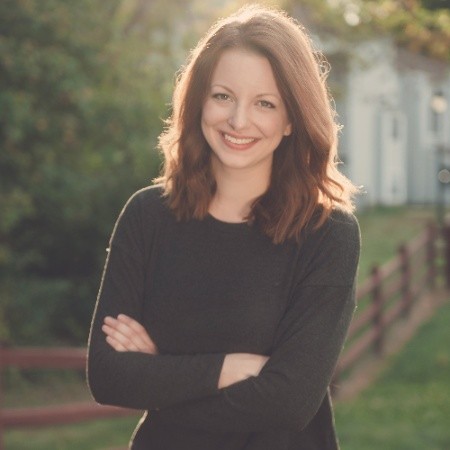 "I'm a graphic designer on a marketing team by day and come home to work on my blog and online shop and I've never understood SEO. I found it overwhelming and I had NO IDEA how to go about searching for information and implementing. Your course made it SO easy and understandable! I appreciate the bite size videos that walked me through each step and strategy. I now have the confidence to approach my site and tackle SEO thanks to your course! And a HUGE thank you for that 90 Day Blueprint at the end, I'm printing it out now as my SEO Bible."
- Leah Schumacher, Graphic Designer, Salted Brew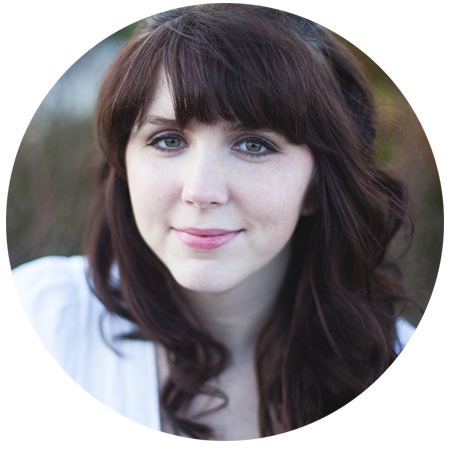 "Leanne presents a very technical subject matter in a way that is clear and easy to understand. She gives great examples that help to provide context and breaks the material up into bite-size pieces so it isn't too overwhelming. After completing her course, I feel as though I know which areas of SEO I need to focus on the most and I have a good SEO strategy for my website moving forward."
- Kristin Pruis, Entrepreneur and Brand Strategist, K Design Co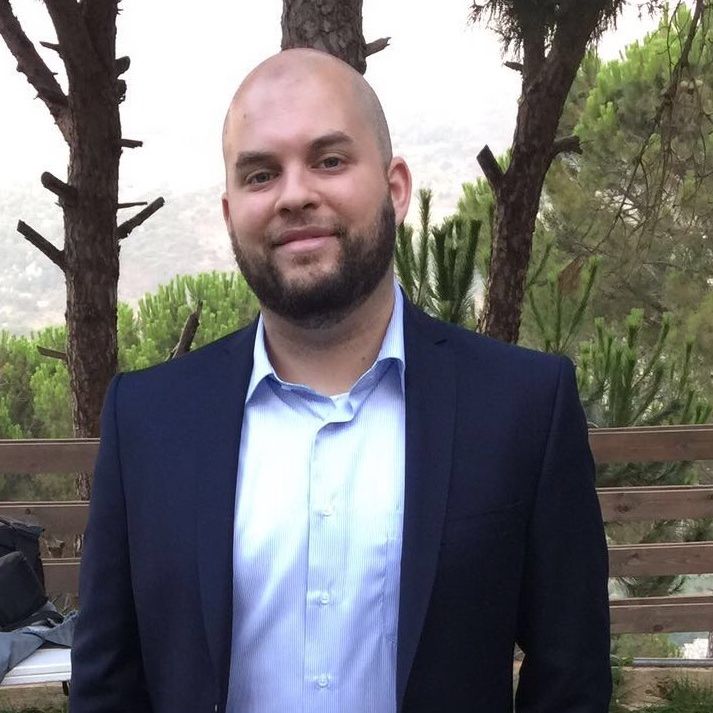 "The SEO Demystified course by Leanne Wong is an amazing opportunity for anyone to learn how to optimize their website's SEO performance. Very comprehensive, simple and easy to understand classes. You will learn practical tips and techniques that are easy to apply, even as an SEO beginner!"
- Rachad Kabbara, Entrepreneur, Kraywoods Sustainable Glasses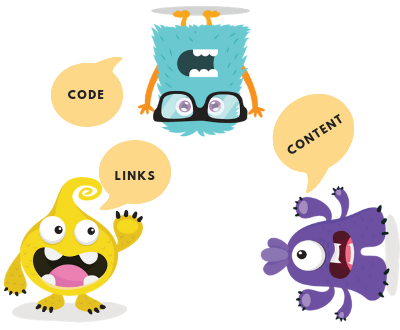 SEO Demystified helps get you out of the haze with a clear solution to rank on Google.
Never feel confused about marketing jargon again, or lost with difficult concepts and technical speak.
Every step in this course is designed to deconstruct the core components of SEO, and inch you closer to gaining more traffic and authority online in a short span of time.
In 2018, I started a brand new marketing blog and climbed the ranks of Google and achieved 1st page ranking on organic search results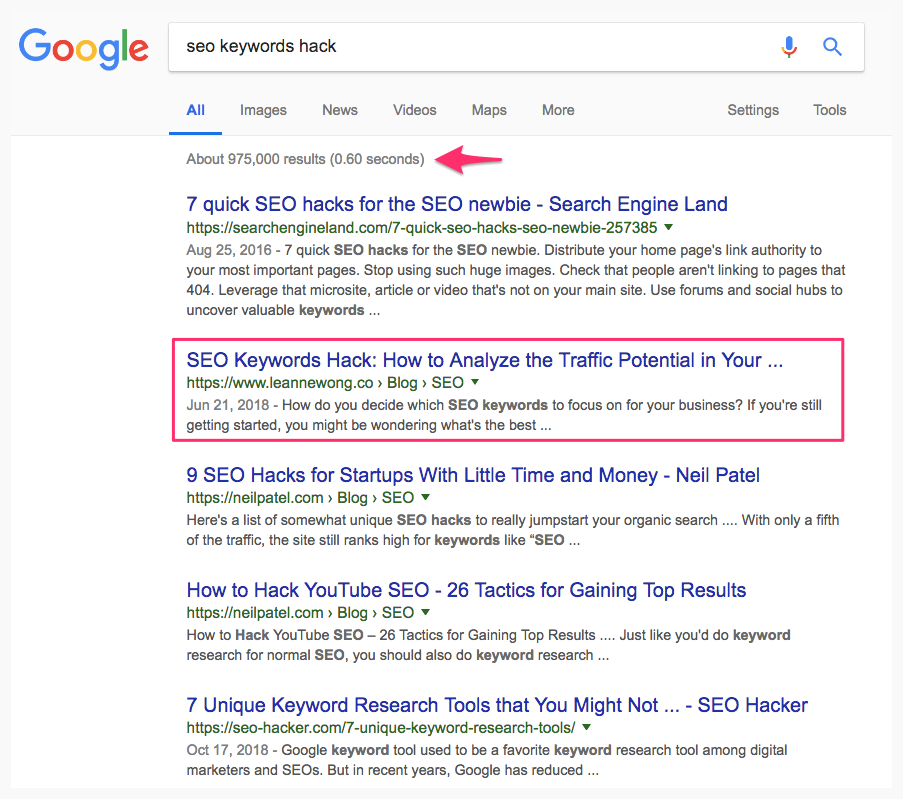 Within a year, the LeanneWong.Co blog had over 60,000 sessions organically. I had no intention (or budget) to run paid traffic campaigns and focused solely on organic traffic.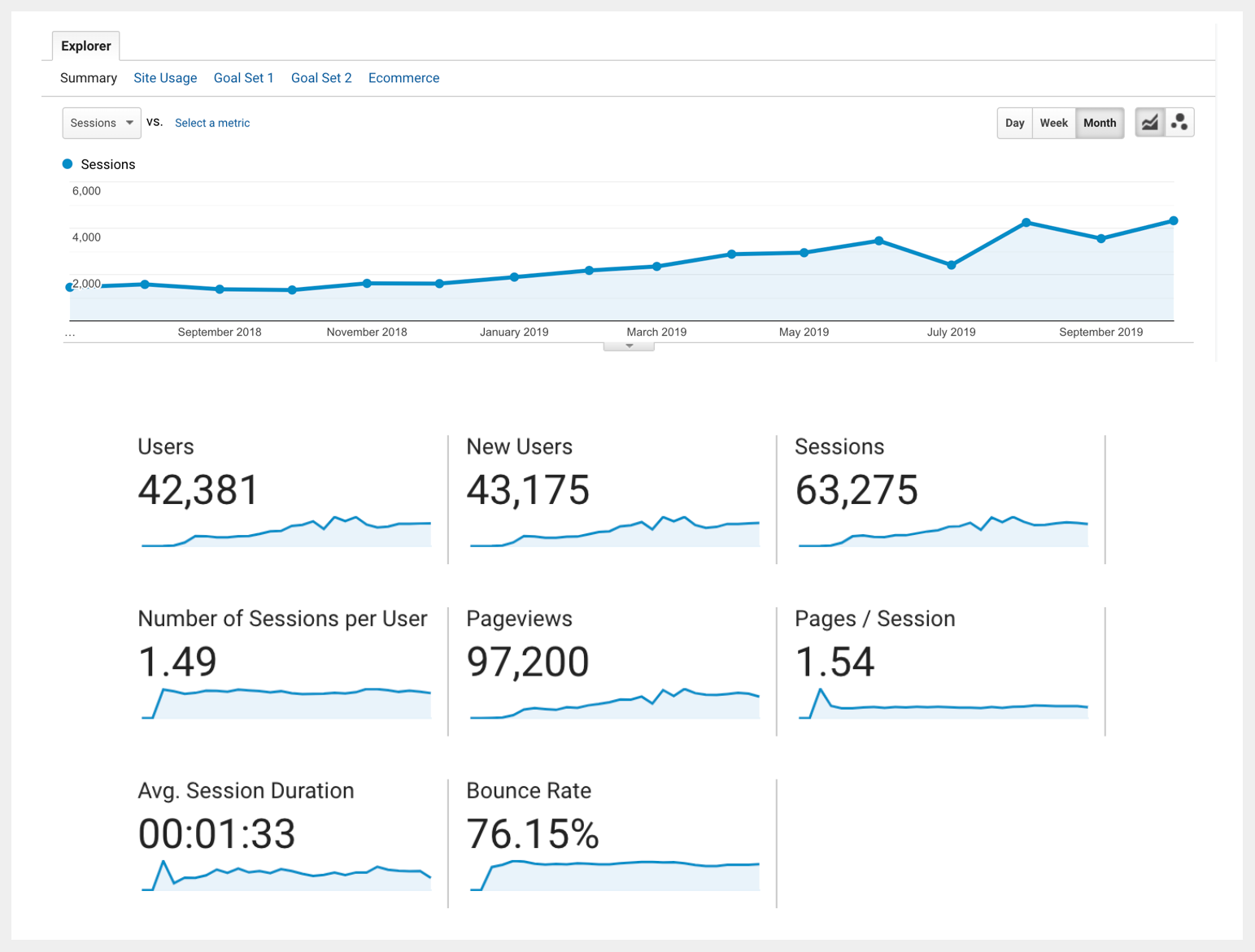 Organic traffic is the best because it is consistent and long-lasting. Unlike paid traffic that fades away, organic traffic ensured a steady flow of leads and income. People who found me on Google became loyal subscribers and some potential clients wanted me to manage SEO for their business. Things were getting exciting!
Search Engine Optimization was a gamechanger.

I knew I was on to something, and started to learn all I could about SEO.
...Experimented with different strategies.
...Filtered out the noise and focused on what was working for my niche.

And what happened?
Traffic started pouring in, my email list doubled and making money blogging became a dream come true.
Traffic grew to 60,000 sessions after being stagnant for months.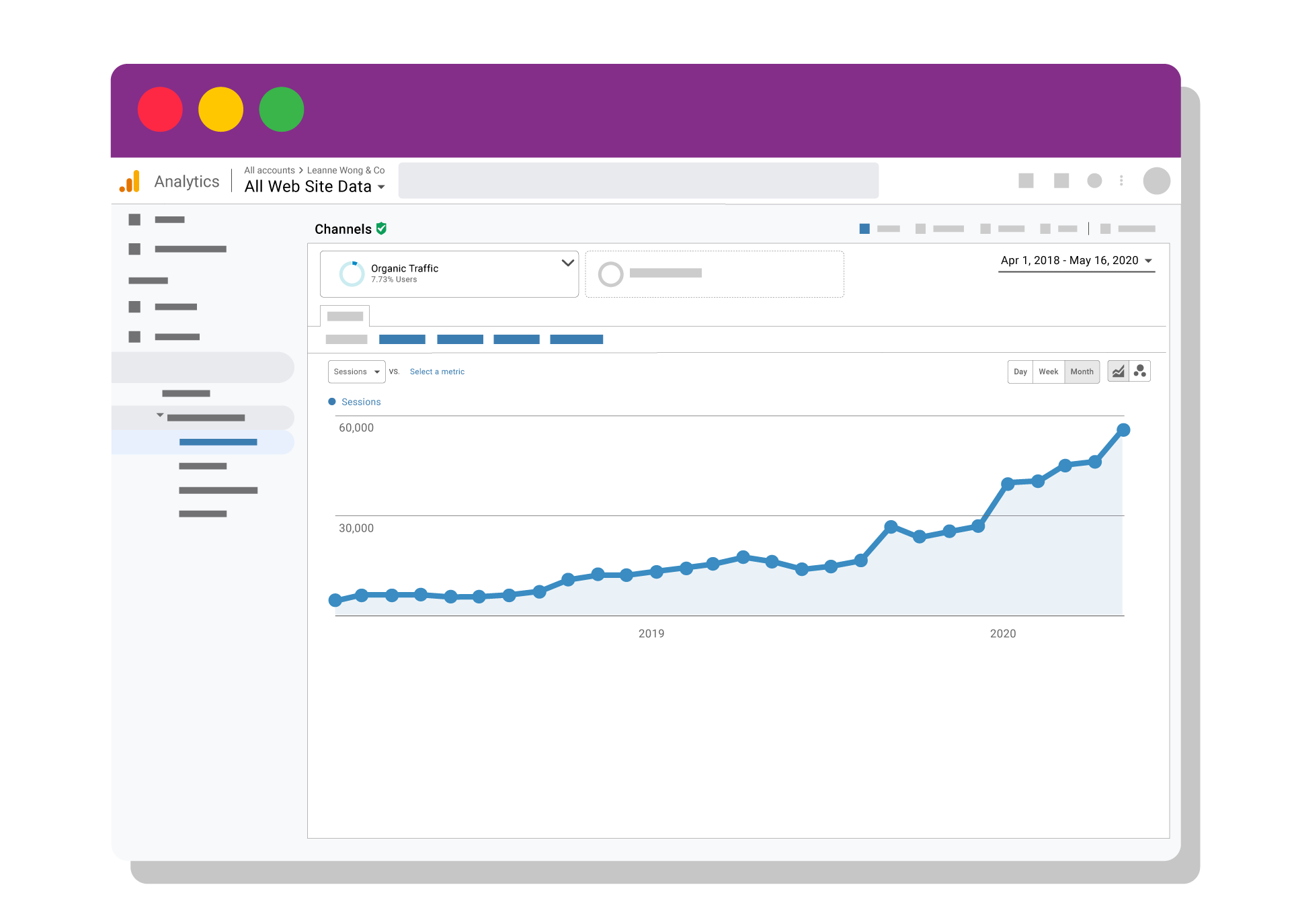 Email list doubled with majority of new sales leads coming from organic traffic.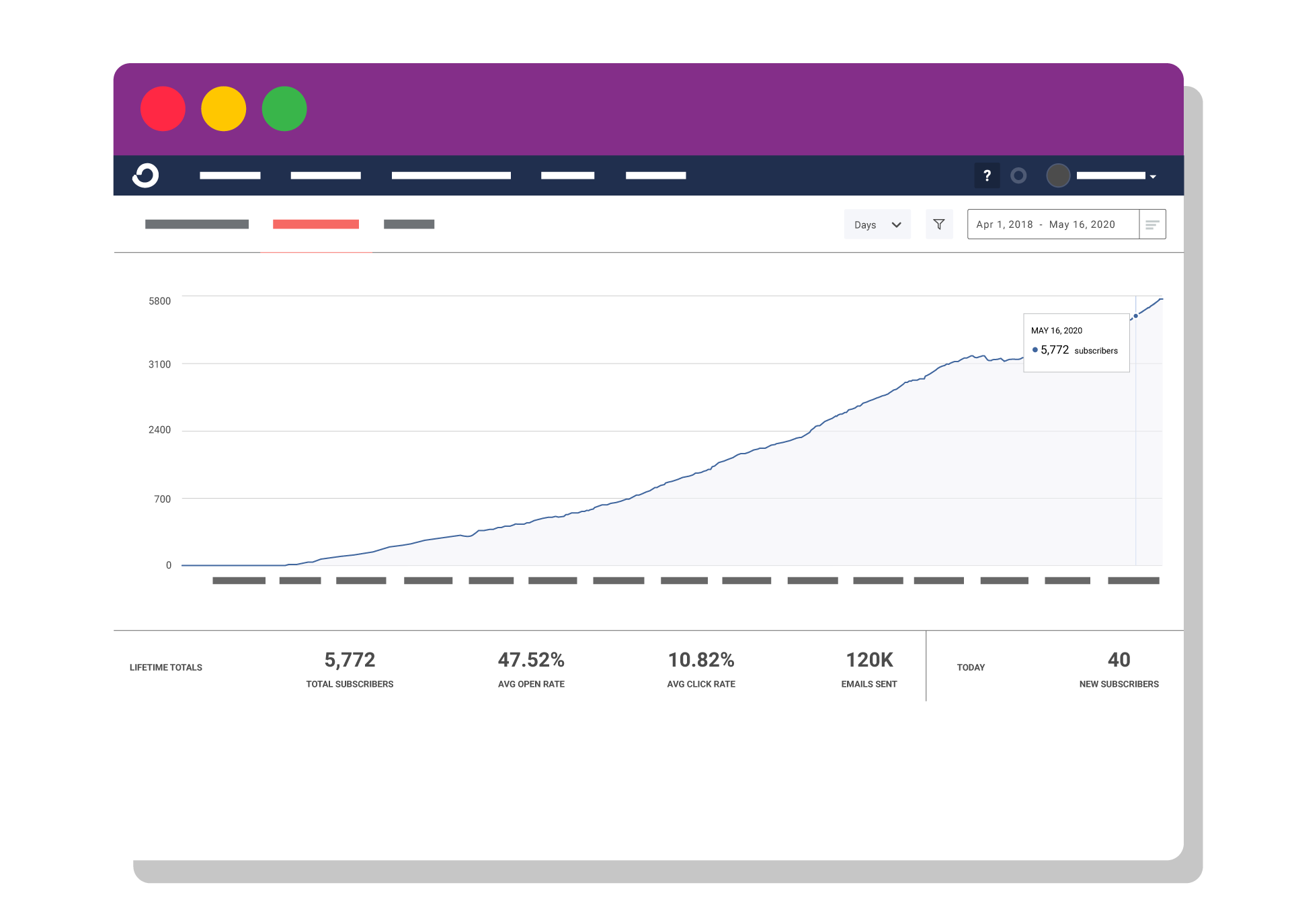 All this helped me monetize my blog and maintain a steady flow of income.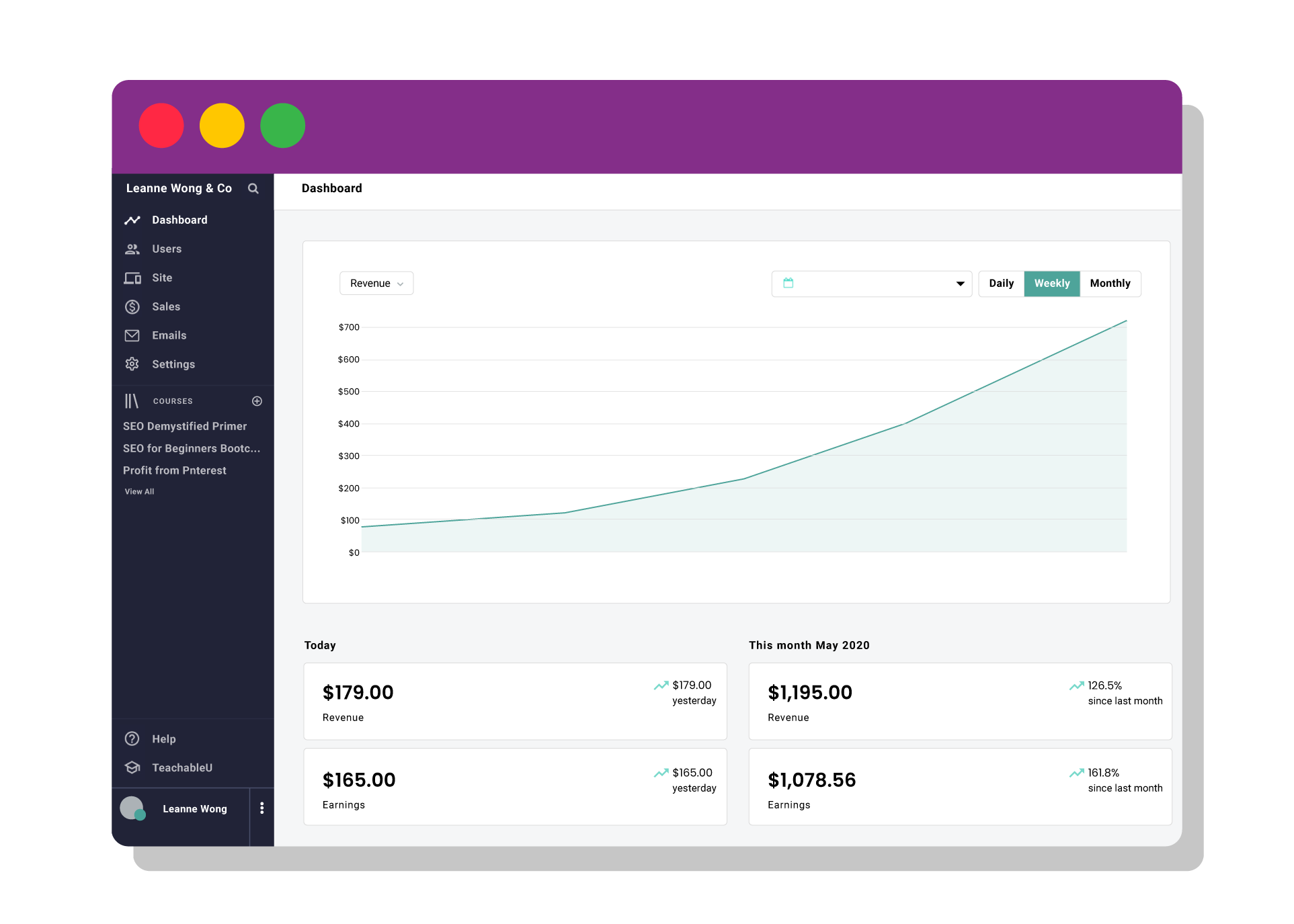 Since then, I've been teaching SEO strategies to 1,000+ entrepreneurs and bloggers to grow their business with consistent, free natural traffic.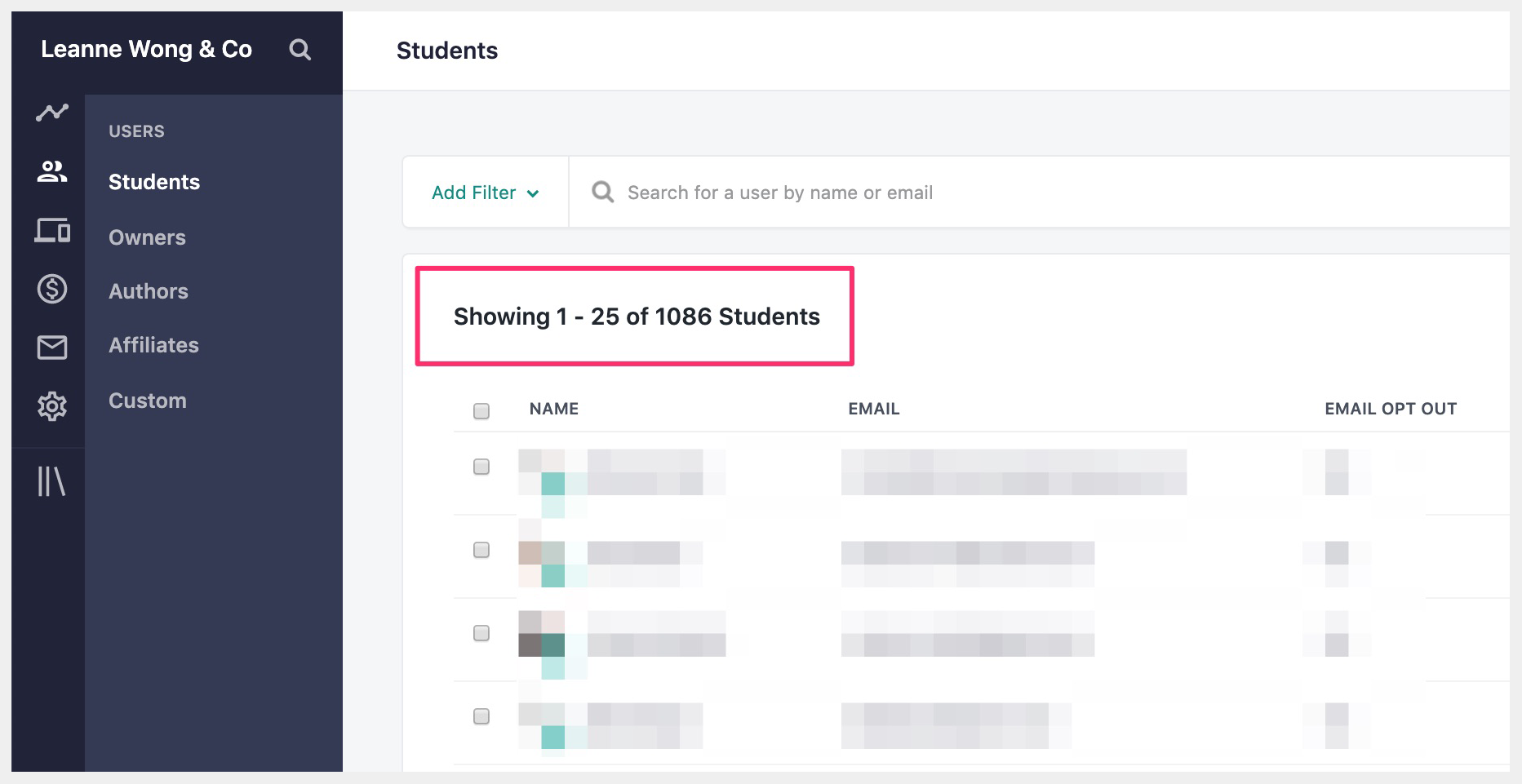 One thing that always amazes me with SEO is the power it has to grow any business.
Search engines changed the game for businesses to be found and make money from anywhere in the world.
But learning how to use SEO effectively is not easy, if not impossible for business owners, bloggers and even experienced marketers.
Because...
Information overwhelm. Sifting through the flood of information online about SEO only leads to confusion and decision paralysis.
Not sure where to start. There are over 200 ranking factors on Google and there's no way to know what to focus on, and when.
Too much tech-speak and marketing jargon. SEO is a combination of content and code. There's no denying you need to be a bit of a geek to understand how search algorithms work.
But SEO can be simple and mastered by anyone to rank on the top of search results, grow your business and make money online.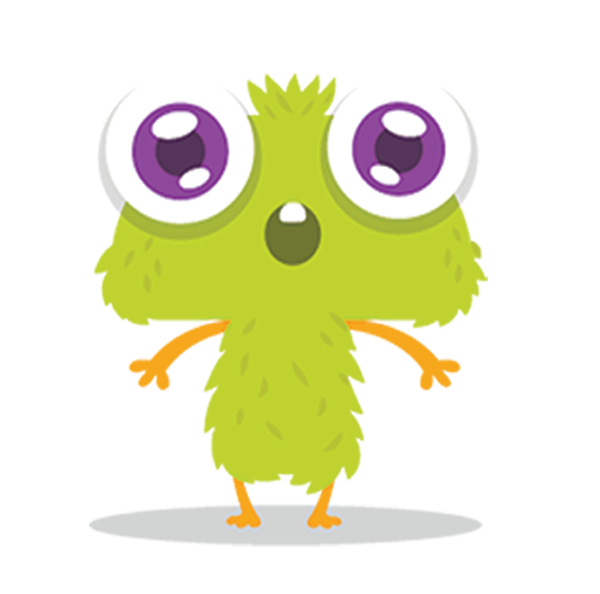 Let's take a look at what you'll be learning in each of the 6 modules

BUILD A STRONG FOUNDATION
Learn how search engines work and how to create relevant content that ranks well on search results. Understand the traffic value of a keyword and how to choose a niche with high search demand.

RANK FOR PROFITABLE KEYWORDS
Build your keyword universe and discover thousands of keyword ideas. Understand searcher intent and learn how to rank for keywords that drive massive traffic to your site.

CREATE A GREAT SEO STRATEGY
Learn to outrank and outsmart your competitors with a great SEO strategy. Understand how different SEO techniques work to achieve results for your blog and business.

WRITE LINK-WORTHY CONTENT
Master powerful SEO copywriting techniques to write content that search engines and people love.

OPTIMIZE PAGE LEVEL ELEMENTS
Learn the mechanics of On-Page SEO to rank your content on Google. I'll clarify complex SEO topics like page speed optimization and HTML elements that'll immensely help your SEO performance.

BUILD YOUR PAGERANK
Learn highly scalable link building strategies and improve your authority online. I've designed this section for new bloggers and entrepreneurs who are just getting started on acquiring your first high quality backlink.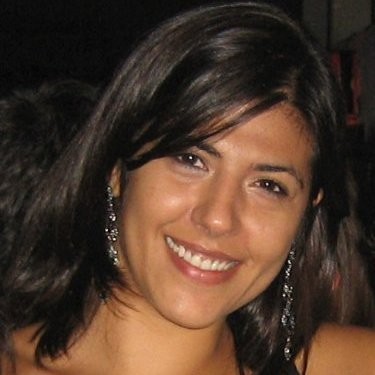 "SEO Demystified is both broad, deep and easily understandable. It explains complicated concepts in a simple way and has clear and practical strategies for implementation. I loved the Off-page SEO strategies and have already put one of them into action. Leanne's support was also invaluable to help with my questions. "
- Raquel Furchinetti, Founder, Plano B Life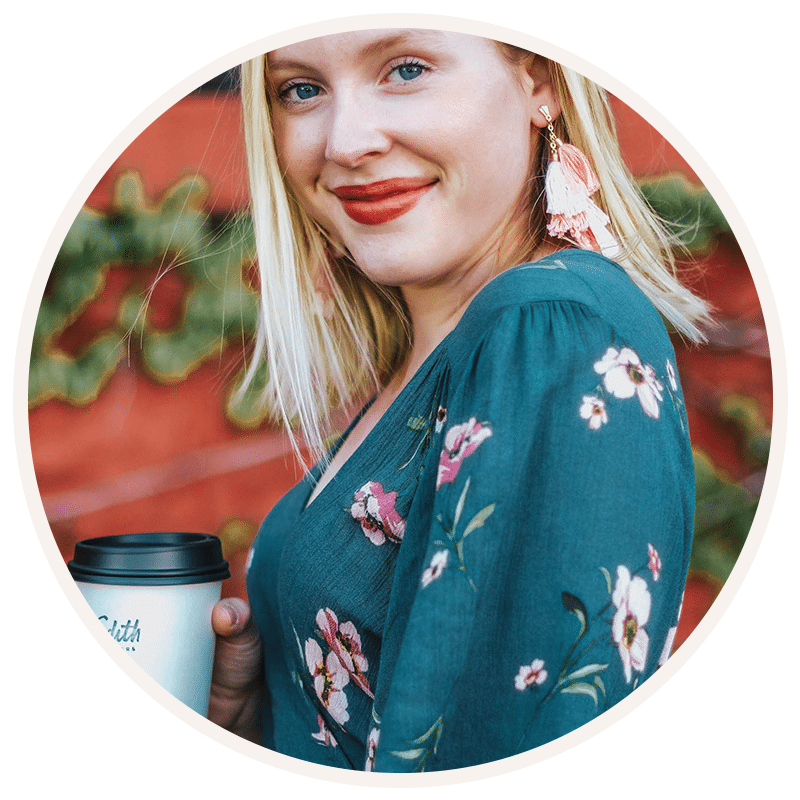 "These are all such great tips! I neglected SEO for way too long with my blog, but I've noticed my pageviews really improving now that I'm focusing on it more and using some of the tips you mentioned."
- Holly Habeck, Travel and Lifestyle Blogger, Hollyhabeck.com
Lifetime access to all course content including future updates
(Update: SEO Demystified has been updated with the latest May 2021 Page Experience Google algorithm update for Core Web Vitals)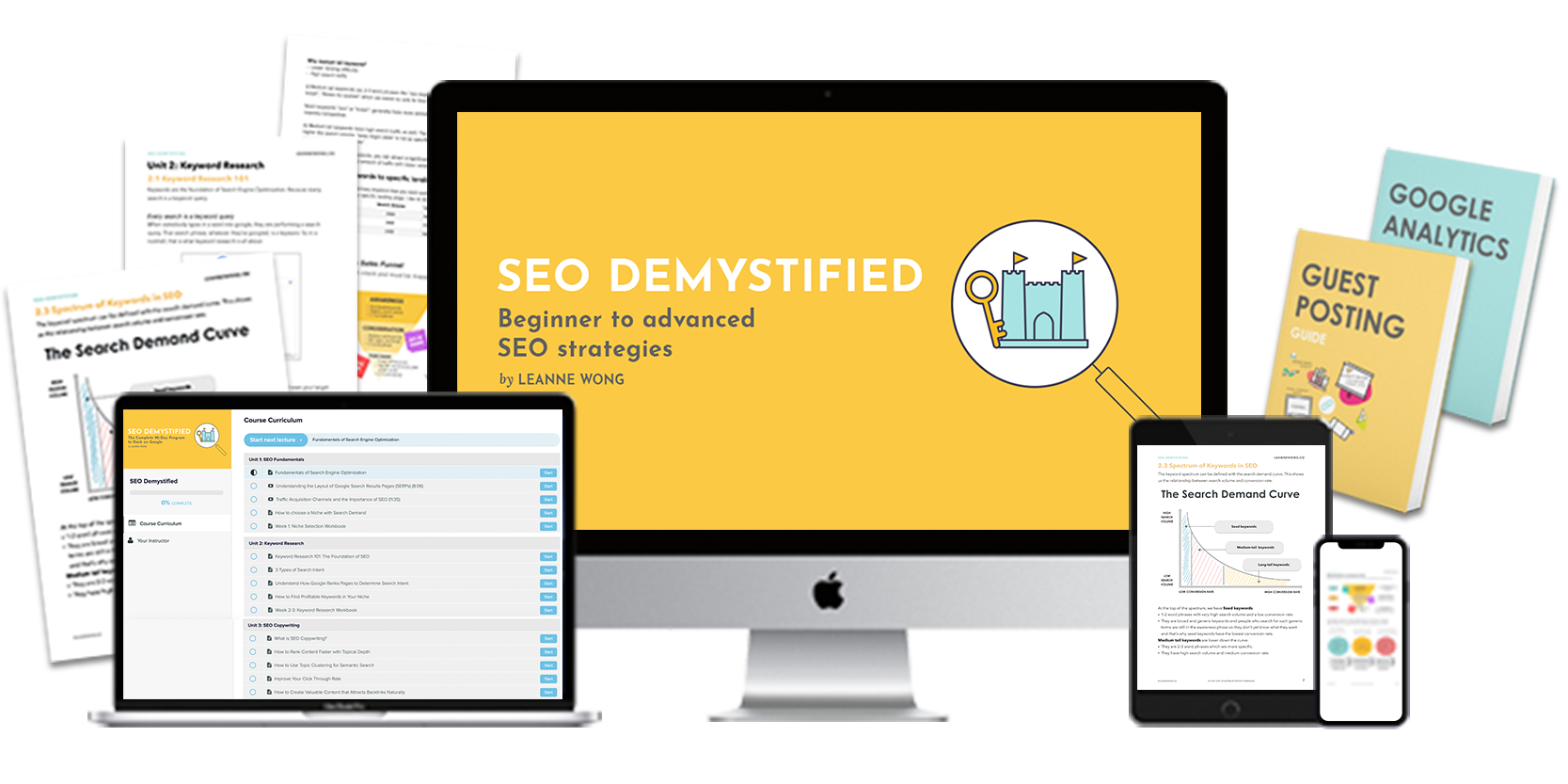 Actionable course workbooks per week + 90 Day SEO Blueprint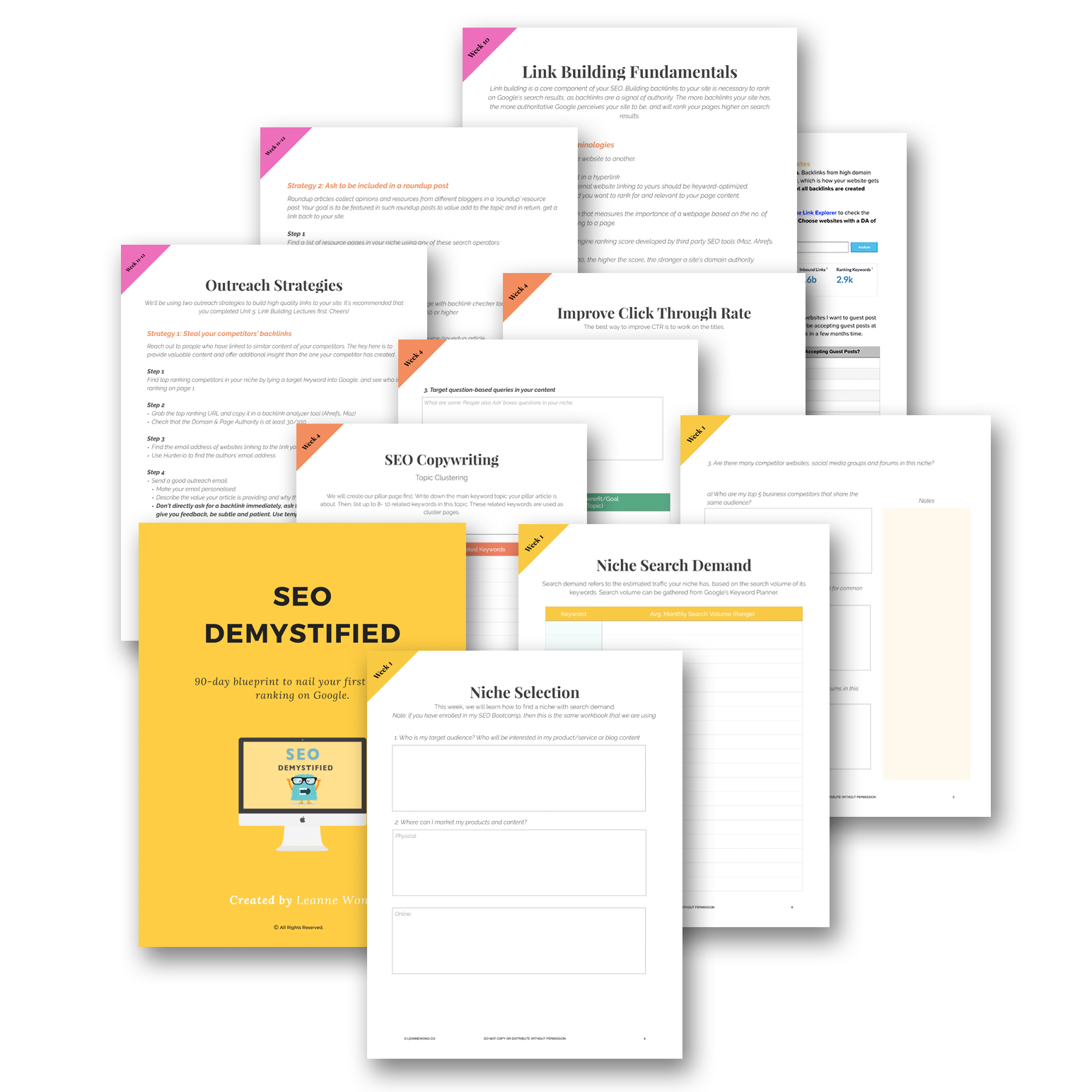 Opportunity to get 1:1 SEO Audit of your website reviewed by me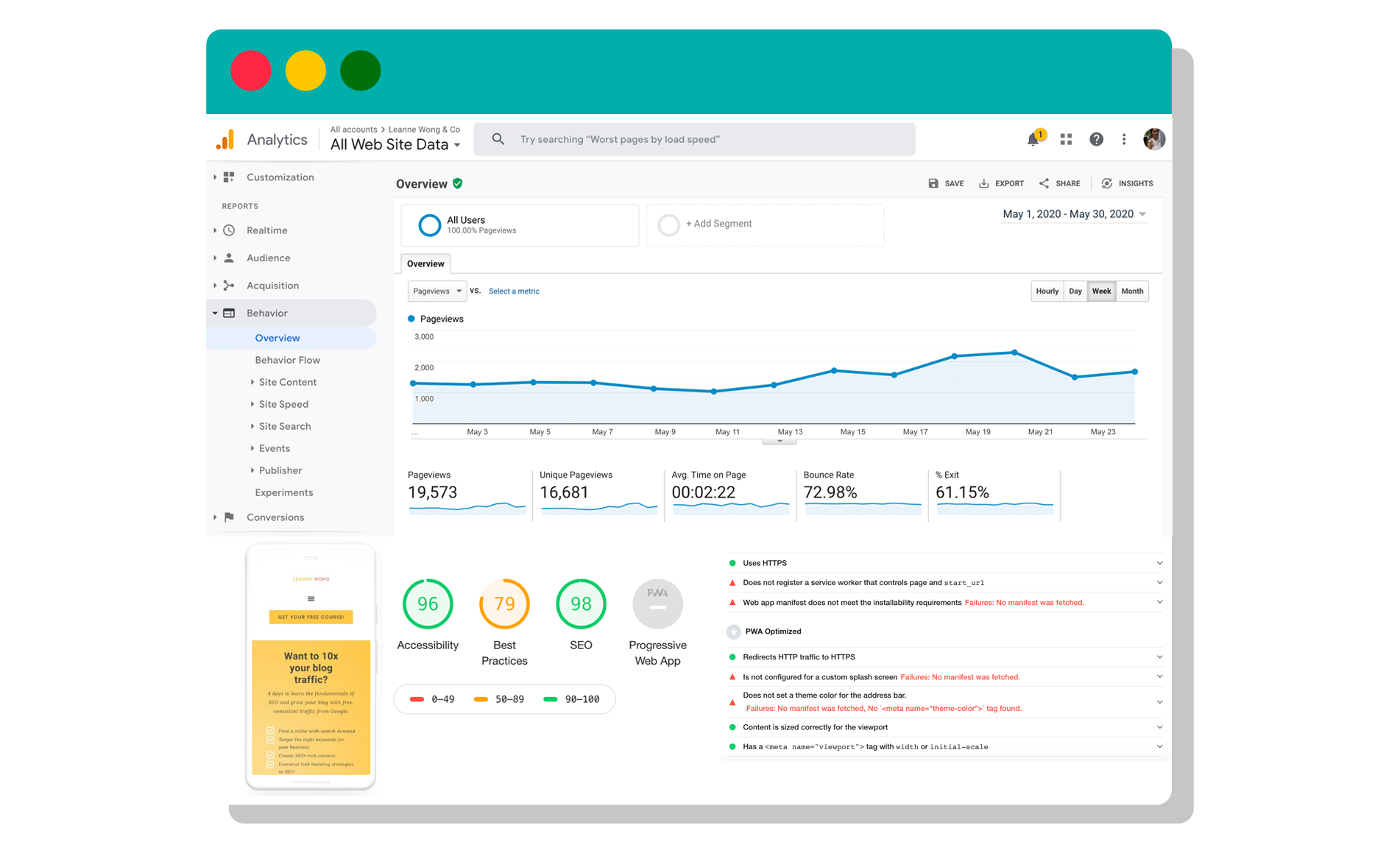 You've got two options here...
You could keep trying to figure out all of this stuff on your own, jump from one article to the next for random tips.
OR...
You could steal my strategies and start doing SEO the right way, right here, right now.
If you feel like you've been confused about SEO for the longest time, you will love my program, SEO Demystified.
This is the only program that walks you step-by-step through everything it takes to build a solid SEO foundation, gain higher rankings and improve your search visibility.
Think about where you want to be 6 months from now.

Do you want to be lost in the same struggle without a proven plan to get there?
You can use my step-by-step method to get higher rankings, improve your blog traffic and achieve your business goals much faster than before.
What will you choose?
Now, who is this SEO geek that created this program?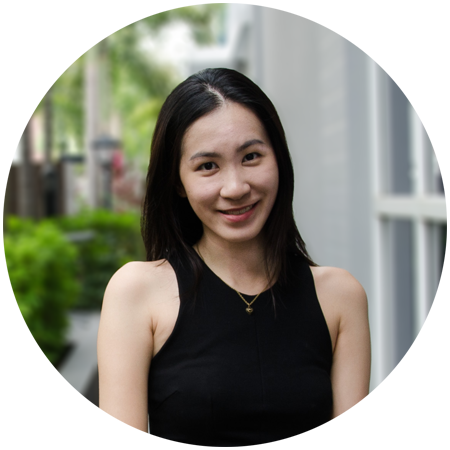 Hi there! I'm Leanne, a professional blogger based in Singapore. I started out my career in digital marketing at one of the "Big Five" communication agency focusing on Organic Search (SEO). In that time, I worked with some of the world's largest companies, helping them increase their online visibility with SEO.
Along the way, I met some very ambitious entrepreneurs who wanted to grow their business but could not find a way to drive more leads without paying for more ads. So I started LeanneWong.Co as a platform to share my knowledge with those who might need it. In under a year, it's grown into a thriving community of 2,000+ others.
Since 2015, I've learnt a lot about digital marketing and blogging - my strategies have been shared by hundreds of bloggers already. I'm very excited to share that knowledge with you too.
SEO Demystified is a project I've poured my heart and soul into - I'm passionate about helping other bloggers and entrepreneurs take their business to the next level, and I can't wait to see what you can accomplish with this program.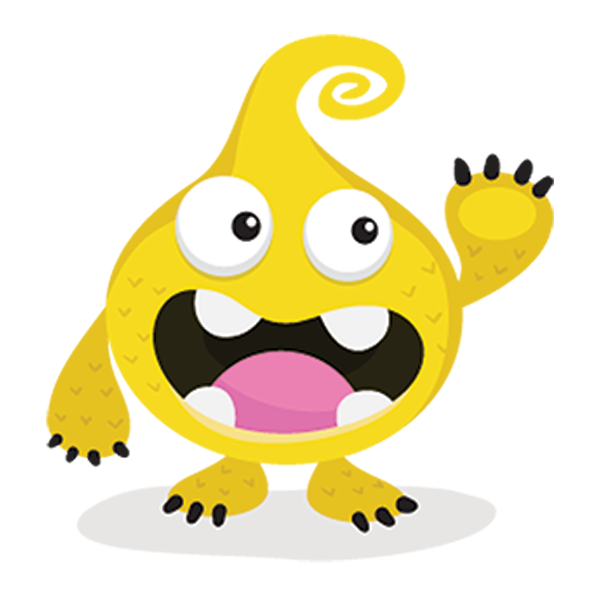 Who is SEO Demystified for?
Beginners and advanced bloggers. If you want to learn SEO fundamentals the right way and you're willing to put in the time and effort, this course will help you go from "I'm confused" to "I'm finally getting this!".
SEO enthusiasts. Whether you're a complete newbie to SEO or experienced digital marketing veteran, SEO Demystified will clarify the fundamentals to help you achieve higher rankings, traffic and sales.
Entrepreneurs who want to grow their business organically. This program will teach you how Google works, how to take action by using effective techniques that'll give you the highest ROI for your time and efforts.
People who want to invest in themselves. SEO is a highly in demand skill and one of the most cost-effective marketing solutions that can consistently drive huge amounts of passive traffic to businesses online.
Who is SEO Demystified NOT for?
People who want a magic silver bullet to jump straight to position #1 on Google.This program isn't for people who think that SEO is an overnight miracle. You'll have to put in the work to see results.
Hobbyists and personal bloggers who aren't interested to grow their blog. Do you blog for fun, but don't have a goal in mind? This course is specifically designed for bloggers and entrepreneurs who want to take their traffic growth to the next level, get higher rankings and impact their bottomline, so this course might not be the best fit for you.
Frequently Asked Questions
When does the course start and finish?
The course starts now and never ends! It is a completely self-paced online course - you decide when you start and when you finish.
How long do I have access to the course?
How does lifetime access sound? After enrolling, you have unlimited access to this course for as long as the course is available.
What if I am unhappy with the course?
We would never want you to be unhappy! If you are unsatisfied with your purchase, contact us in the first 30 days and submit your refund request to us. If you demonstrate that you have watched and implemented the course materials, but did not achieve any results, we will provide you a refund. Please visit our Refund Policy page for the full details.
It's your time to make things happen
If you want to grow your blog, increase traffic and win on search results, then SEO Demystified is the step-by-step system that you need to make it happen.