Get on the right track with keyword research.
In this bundle, you'll get lifetime access to my SEO Fundamentals: Keyword Research Course to learn how to do keyword research in a practical and simple way. By the end, you should be able to effectively find, analyze and use keywords for SEO on your own.
ADDITIONALLY, a one-on-one 45-minute keyword strategy review session with me privately. This is something I have ONLY offered to my long-term paid coaching clients. But I understand that keywords in SEO can sometimes be quite frustrating and prevent you from moving along in your SEO journey. In this 1:1 session, I hope to relieve your most pressing keyword issues, and pivot you in the right direction.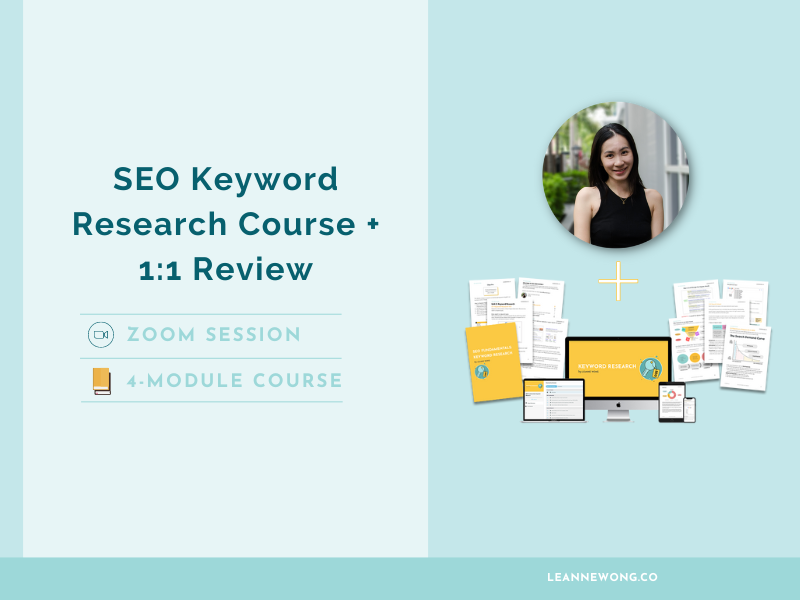 Need help with keywords?
SEO keyword research can be a tough nut to crack.
Figuring out what are the best keywords to target and rank for could stop you in your SEO tracks. With the right course to learn and a bit of expert advice and 1:1 help, you can get UNSTUCK, gain more CLARITY and do SEO with more confidence.


SEO Fundamentals: Keyword Research Course

(PRICE: $39)



Learn how to do keyword research for SEO in a practical and simple way. Learn how to find keywords, analyze them, and target them in your content.
🔑 How to do keyword research for SEO
🔑 Fundamentals of Search Engine Optimization
🔑 Understanding the layout of Google search results pages (SERPs)
🔑 How to analyze keywords to rank on Google quickly
🔑 What keyword optimization means and how to target keywords in your content
🔑 Explained: keyword search volume, difficulty, search intent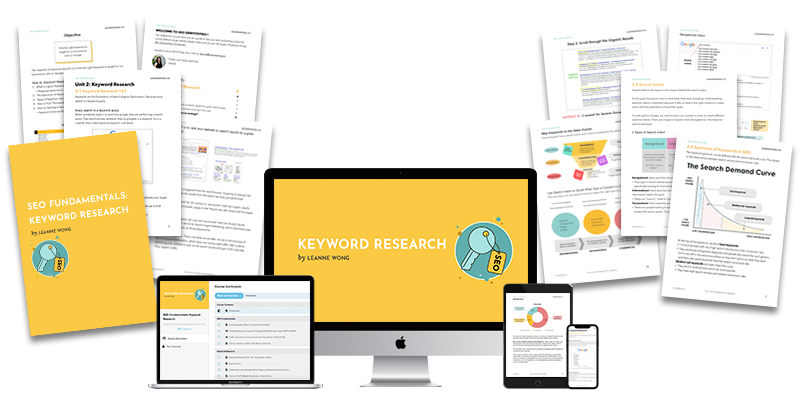 45-minute keyword review session
(PRICE: $199)

This is a one-on-one session that I have previously ONLY offered to long-term paid 1:1 coaching clients. I'd like to extend this support to you at a lower cost.
I like to keep things flexible and support you where you need help most. We can discuss anything you like. Such as:


➡️ Share with me how you are currently doing keyword research
➡️ What are the keywords you feel / think are most important to your business
➡️ Any tools that you use to do keyword research
We can also go really specific on a particular topic. For example, if you have a question about choosing keywords that you have in mind... Or about a particular tactic or strategy.
I am open to anything. You can come to our session prepared with questions, or just an open chat. 😊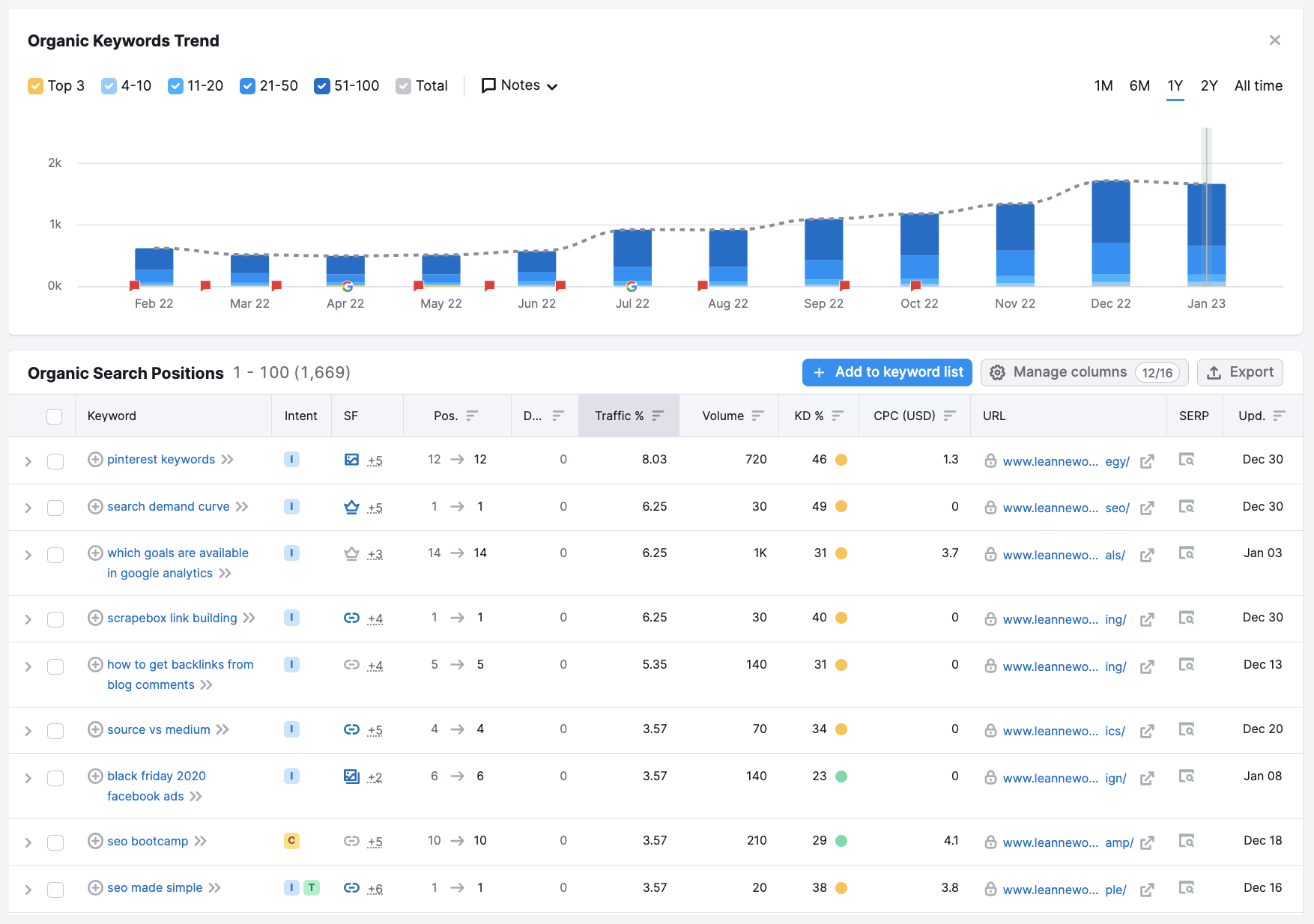 Frequently Asked Questions


What is included?
Lifetime access to the SEO Fundamentals: Keyword Research Course and 45 minutes with Leanne Wong one-on-one.
The purpose is to answer your questions, and specifically review your SEO Keyword Strategy. A recording will be provided.

Can I get a refund if I'm unhappy with my purchase?
No refunds are eligible for this course and 1:1 review. You will have lifetime access to the course. If for some reason, you need to cancel, the funds will not be returned. However, we can reschedule your review session.

How do I schedule my appointment?
Upon purchasing, you'll be able to book your appointment with a calendar link.